Kathleen Curtis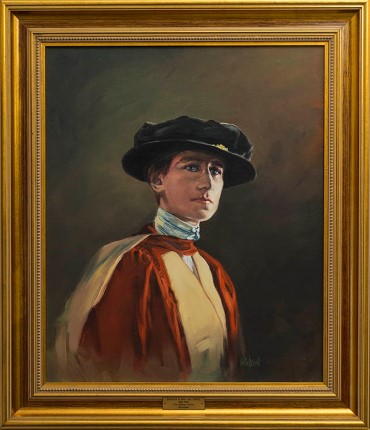 Mycologist and elected first female Fellow of the Society in 1936
(1892−1994)
Kathleen Maisey Curtis (Lady Rigg)
Kathleen Curtis was the first New Zealand woman to be awarded a DSc, in 1919 from the University of London. She left New Zealand, having been awarded the 1851 Exhibition Scholarship at the Imperial College of Science for research in London.
Returning to New Zealand she became the founder of plant pathology in this country and worked at the Cawthron Institute as a mycologist for her entire career, 1920 until 1952. She headed its Department of Mycology from 1928. Her research was on fungal diseases on plants such as apple trees, pine trees, tomatoes and tobacco.
In 1936 she was elected as the first female Fellow of the Society.
From 1944 she was involved in the New Zealand Federation of University Women, being President of the Nelson branch from 1954 to 1956.
Following her retirement, the Cawthron Institute opened the K.M. Curtis Field Laboratory in her honour in 1953. Her inspirational role for women in science was recognised in women's suffrage centennial year in 1993, at which time she was 100 years old.
Image: This portrait, depicting her in her graduation gown, was painted by Colin Allen in oil on canvas in 1994. It is part of the Royal Society Te Apārangi's portrait collection.
This profile is part of the series 150 Women in 150 Words that celebrates women's contributions to expanding knowledge in New Zealand, running as part of our 150th Anniversary.