Eliza Amy Hodgson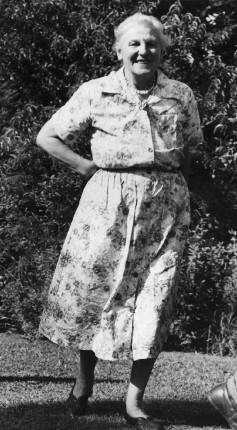 Eliza Amy Hodgson, provided with permisson from a private collection.
The Royal Society Te Apārangi's fifth ever female Fellow, Eliza Hodgson, was elected in 1961. She grew up near Napier where her love of botany was nutured by a headmistress who let her use a microscope during the evenings. After marriage, Hodgson became interested in collecting plants and became an expert on liverworts, small plants that are related to mosses. At age 42 she published her first scientific paper, "Notes on the Apical Gemmae of Tortula abruptinervis", which appeared in the 1930 Royal Society Te Apārangi's Transactions. Hodgson went on to publish more than 30 papers, and describe two new families of liverworts. She corresponded with experts from around the world with a typewriter on the dining room table. She became an honorary member of the British Bryological Society, was a Fellow of the Linnean Society of London and was awarded an honorary DSc from Massey University in 1976, age 82.1

Reference:
1. New Zealand Ministry for Culture and Heritage Te Manatu Taonga, 'Hodgson, Eliza Amy', Web page, accessed 19 September 2017, /en/biographies/5h26/hodgson-eliza-amy.
This profile is part of the series 150 Women in 150 Words that celebrates women's contributions to expanding knowledge in New Zealand, running as part of our 150th Anniversary.