Elizabeth Edgar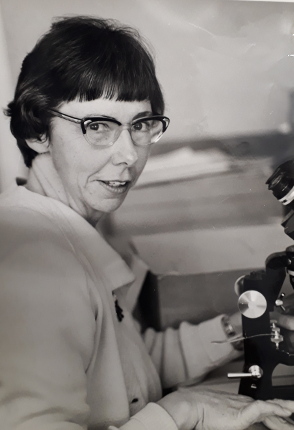 Elizabeth Edgar. Source: Alexander Turnbull LIbrary, Wellington, New Zealand. Ref: PA1-q-1057.
Plant taxonomist (1929-2019)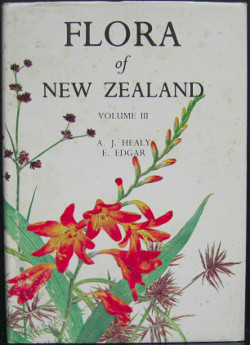 Elizabeth Edgar's major contribution to New Zealand science has been the Flora of New Zealand series, of which she was involved with three of the five volumes. Edgar began her career with a degree in languages as a library assistant in the crop research division of the Department of Scientific and Industrial Research. However, after meeting Lucy Moore in the botany division, Edgar decided to switch fields. In 1970 she and Moore published the Flora of New Zealand Volume II.1

In 1980 Edgar was co-author of the Flora of New Zealand Volume III, a pioneering volume which included both native and naturalised species. In 2000, more than 10 years after her official retirement, she was co-author of Volume V. That comprehensive guide to grass flora was difficult, and owed much to Edgar's attention to detail, concise statements and sound conclusions. Prominent botanist and conservationist Alan Mark wrote at the time that it was a book which: "those of us in (early) retirement have been anxiously awaiting for all of our professional lives."2
Image at right: The cover of Flora of New Zealand Volume III.

References:
1. 'NZBotSoc No 60 June 2000 - NZBotSoc-2000-60.Pdf', accessed 3 November 2017, http://www.nzbotanicalsociety.org.nz/newsletter/NZBotSoc-2000-60.pdf.

2. 'Wayback Machine', 6 April 2017, https://web.archive.org/web/20170406031457/http://nzbotanicalsociety.org.nz/newsletter/NZBotSoc-2000-59.pdf.
This profile is part of the series 150 Women in 150 Words that celebrates women's contributions to expanding knowledge in New Zealand, running as part of our 150th Anniversary.
Editor's note: Dr Edgar died on 1 January 2019 aged 89. Read obituary by Jonathan Guildford: Life Story: Dr Elizabeth Edgar celebrated as one of New Zealand's leading botanists.