Elsa Kidson FRIC FNZIC FRSNZ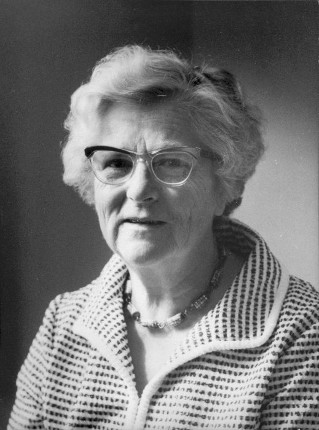 Elsa Kidson
Soil scientist (1905-1979)
A world leader in magnesium deficiency in apples, Elsa Kidson graduated from Canterbury College in 1927 with a MSc in organic chemistry.1 While at university she received the Sir George Grey Scholarship and the Hayden Prize in chemistry.

Kidson worked for two years as a chemistry demonstrator at Canterbury College, then for the New Zealand Refrigerating Company, before she joined the Department of Scientific and Industrial Research in 1931.2 At the Cawthron Institute in Nelson, where she stayed for 34 years, Kidson's meticulous work showed conclusively that a lack of cobalt was responsible for a wasting disease in cattle. In 1943 she became the first woman Fellow of the New Zealand Institute of Chemistry, in 1944 the first New Zealand woman to be elected a Fellow of the Royal Institute of Chemistry and in 1963 she was awarded fellowship of the Royal Society Te Apārangi.3

Image source: Currie, Barbara W : Portrait of Elsa Beatrice Kidson, 1905-1979. Ref: 1/2-190362-F. Alexander Turnbull Library, Wellington, New Zealand. /records/23170253
References:
1. New Zealand Ministry for Culture and Heritage Te Manatu Taonga, 'Kidson, Elsa Beatrice', Web page, accessed 4 August 2017, /en/biographies/4k13/kidson-elsa-beatrice.
2. Charlotte Macdonald, Merimeri Penfold, and Bridget R. Williams, The Book of New Zealand Women (B. Williams Books, 1991), p. 353.
3. John E. Martin, Illuminating Our World: 150 Years of the Royal Society Te Apārangi, 2017, p. 80.
This profile is part of the series 150 Women in 150 Words that celebrates women's contributions to expanding knowledge in New Zealand, running as part of our 150th Anniversary.