Hope Sanderson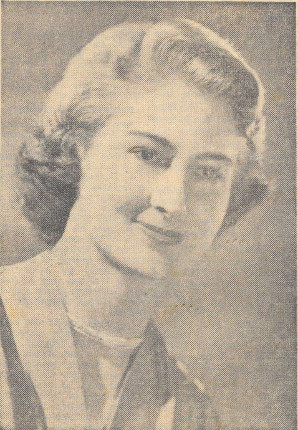 Hope MacDonald in 1961, before she married fellow scientist Robin Sanderson and was forced to resign from the UK civil services.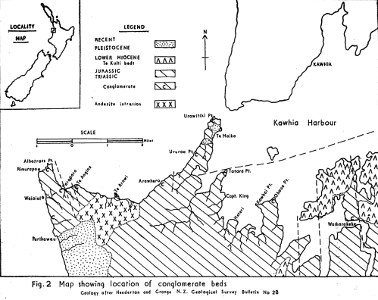 Brought up on a farm near Colville at the tip of the Coromandel Peninsula, Sanderson graduated with an MSc with honours in geology from the University of Auckland in 1951, becoming the first women to do so at a New Zealand university. Her thesis, a petrographic study of Jurassic conglomerates at Kawhia, involved fieldwork on horseback in an area that is still remote today. After five years as a research assistant in Auckland, Sanderson was employed by the British Geological Survey in England. Because there was no precedent for hiring a highly qualified woman, Sanderson was employed in the new category of "experimental technician". Sanderson was forced to resign when she married a fellow petrologist, because of an almost universal rule in the UK Civil Services against employing married women in professional positions. Later, when her husband became an independent consultant, Sanderson continued to advise on the problems he was working on.

Image: The map of conglomerate locations for Sanderson's thesis. Source: Transactions and Proceedings of the Royal Society Te Apārangi

For more information:

Geoscience Society of New Zealand Newsletter, March 2017.
This profile is part of the series 150 Women in 150 Words that celebrates women's contributions to expanding knowledge in New Zealand, running as part of our 150th Anniversary.