Lucy Cranwell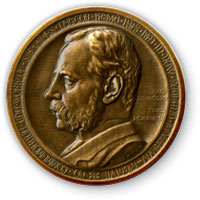 Pioneering pollen scientist Lucy Cranwell was hired as curator of botany at Auckland Museum in 1929, aged just 21. She collected around 4000 specimens while employed there, whilst also doing much research and fieldwork. This fieldwork with fellow botanist Lucy Moore – together they were known as the two Lucies – was the most extensive done so far by women in New Zealand.
Through the 1930s Cranwell became more and more interested in bogs and when she travelled overseas she was invited to learn about pollen analysis, opening up a whole new field of New Zealand's botanical past.1

During the S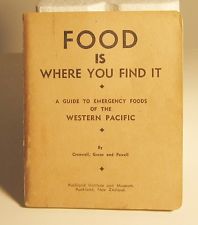 econd World War Moore contributed to the war effort by preparing a pamphlet for downed airmen called 'Food is where you find it: a guide to emergency foods of the Western Pacific'. She moved to the United States and in 1954 became the first woman to receive the Royal Society Te Apārangi's Hector Medal for her contributions to the advancement of plant science.2
Images: Cranwell's popular wartime booklet for downed airment (left) and the Hector medal (right).

References:

1. 'Lucy May Cranwell Smith MA DSc DSc(Hon) FLS FRSNZ', Royal Society of New Zealand, 2000 Academy Yearbook.

2. John E. Martin, Illuminating Our World: 150 Years of the Royal Society Te Apārangi, 2017, p. 81.
This profile is part of the series 150 Women in 150 Words that celebrates women's contributions to expanding knowledge in New Zealand, running as part of our 150th Anniversary.