Sheila Natusch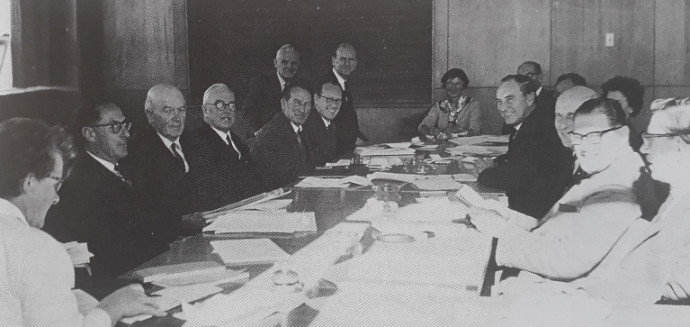 Sheila Natusch at the far end of the table during a 1965 Royal Society Council meeting. Source: RSNZ archives.
Author and illustrator (1926-2017)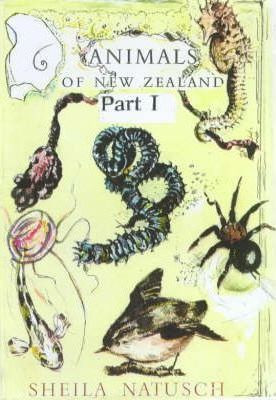 Shelia Natusch never wanted to be a scientist, though she was wanted to bring New Zealand's biology and geology to the people. In total she illustrated, wrote or compiled more than 77 books. Years of research went into comprehensive volumes such as her book Animals of New Zealand, published in 1967 which was the same year Natusch was asked to take part in Royal Society Te Apārangi's centennial celebrations. Natusch was for nature, not formality and found that her only evening dress had been turned into cushions, so she unstitched the cushions and put the dress back together again and wore it to the celebrations. Natusch was the fourth woman to ever sit on Royal Society Te Apārangi's council from 1961-1965 and found the male dominated environment challenging, and she was a strong campaigner against ivory towers, obscure writing and sexist language. Natusch described travelling to the council meetings wearing gumboots from her home on Wellington's South Coast, to find the men all in suits.
A feature length documentary about Natusche's life No Ordinary Sheila directed by her cousin Hugh McDonald was released in 2017 at the New Zealand International Film Festival.
Image at right: The cover of Natusch's book Animals of New Zealand Part I.
Reference:

John E. Martin, Illuminating Our World: 150 Years of the Royal Society Te Apārangi, 2017.
This profile is part of the series 150 Women in 150 Words that celebrates women's contributions to expanding knowledge in New Zealand, running as part of our 150th Anniversary.