Anne Salmond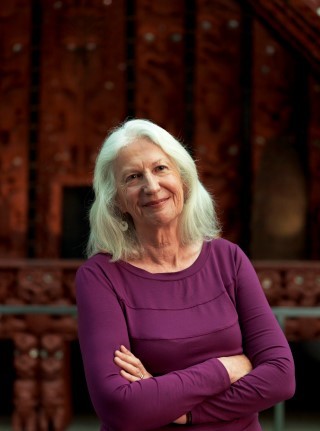 Anne Salmond
The first social scientist to win the Rutherford Medal, Dame Anne Salmond was also the third woman to win the prestigious prize. Salmond was recognised for the huge impact her work – on Māori social structures and interactions with the European world – has had in New Zealand.

Salmond grew up in a 50 percent Māori community, but realised how little she knew of the Māori way of life while on a scholarship to the United States as a teenager.1 She learned Māori while studying anthropology at Auckland University, and completed a PhD on hui at the University of Pennsylvania. She has now written many award-winning books, ranging from covering Māori life to cross-cultural encounters, to early European exploration in the Pacific. Her latest book Tears of Rangi: Experiments between Worlds, which came out in 2017, looked at New Zealand as a site of cosmo-diversity, a place where multiple worlds engage and collide.

Reference:
1. "Video & Audio: Anne Salmond - Metadata," accessed April 13, 2018, https://sms.cam.ac.uk/media/1130176.
This profile is part of the series 150 Women in 150 Words that celebrates women's contributions to expanding knowledge in New Zealand, running as part of our 150th Anniversary.