Cather Simpson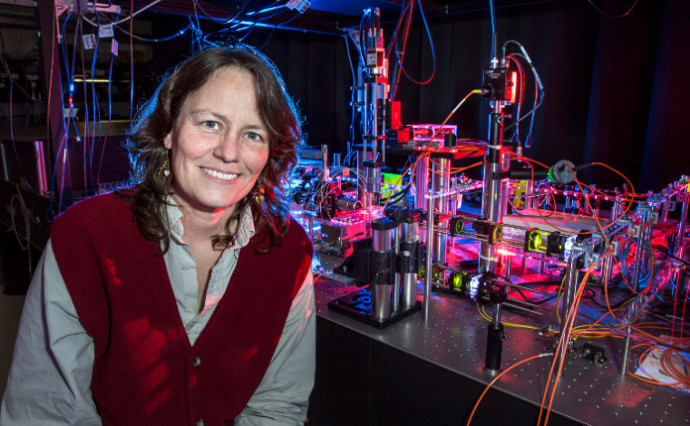 Cather Simpson
When Cather Simpson was the only girl in her entire senior high school baseball league – that wasn't evidence of bias against girls, she didn't think. Simpson grew up thinking that the playing field already was equal, and it wasn't until her third year as an assistant professor at Case Western University in the United States that she realised that wasn't actually true – that her career was already littered with events that showed gender bias.1

When Simpson moved her career to New Zealand's University of Auckland in 2007, she faced several challenges. One was that New Zealand was 20 years behind on issues such as spotting gender bias.2 Another was getting the multi-million dollar lasers she needed for her work. Simpson founded the Photon Factory, which uses high-tech short laser pulses, and she also set up a spin-off company, Engender Technologies, which uses photonic technology in sex-sorting of cattle sperm.
References:
1. Changing the culture: A first-hand example. M. Cather Simpson. New Zealand Science Review Vol 71 (3) 2014.
2. "Lasers: The Transformation to Come," Sciblogs, accessed June 10, 2018, https://sciblogs.co.nz/infrequently-asked-questions/2015/09/23/lasers-the-transformation-to-come/.
This profile is part of the series 150 Women in 150 Words that celebrates women's contributions to expanding knowledge in New Zealand, running as part of our 150th Anniversary.