Jane Harding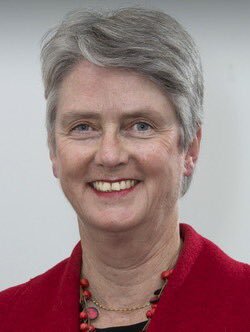 Jane Harding
In 2013, Jane Harding's team was the first to publish results showing that a simple two dollar sugar gel rubbed into the inside of a baby's cheek is an effective treatment against low blood sugar, a common problem for newborns which can lead to brain damage. The simple and cheap treatment reduces admission into intensive care and improves breast-feeding rates.

This wasn't the first time Harding's work had illustrated the importance of research in hospitals. In 1995, her work helped show that chest tapping – a common physical therapy for premature babies – was linked to brain damage and death.1

Harding, a former Rhodes scholar, leads a research group at the Liggins Institute and is Deputy-Vice Chancellor (Research) at the University of Auckland. She has received major funding from the United States National Institutes of Health – rarely awarded outside of that country – to follow up the long term health effects of low blood sugar immediately after birth.

Reference:
1. "Jane Harding Interview - The Listener," accessed June 9, 2018, https://www.noted.co.nz/archive/listener-nz-2011/jane-harding-interview/. 
This profile is part of the series 150 Women in 150 Words that celebrates women's contributions to expanding knowledge in New Zealand, running as part of our 150th Anniversary.