Janet Holmes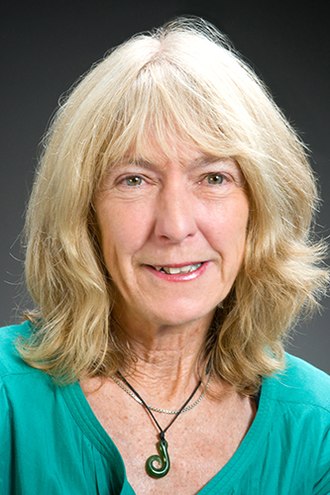 Janet Holmes
With a 45 year career at Victoria University, Janet Holmes has made a huge contribution to the the field of linguistics. Together with colleagues, Holmes founded the Language in the Workplace project in 1996, looking at how New Zealanders communicate with each other inside a range of workplaces. More than two decades on – moving from cassettes to digital technologies – the project has helped show how similar workplace utterances are across time, and between countries, but also revealed New Zealand characteristics.1 These include our tendency to hedge and attenuate statements, which can make it difficult for new migrants to know where they stand. Holmes played a major role in establishing the skilled migrant programme, helping newcomers adjust to their new environment.

Holmes has operated at the cutting edge of sociolinguistics and her best-selling introductory textbook An Introduction to Sociolinguistics has run to multiple editions. Now a Emeritus Professor, Holmes received the Dame Metge Medal in 2012.
References:
1. How We Talk, Laugh and Lead at Work," Newsroom, November 30, 2017, https://www.newsroom.co.nz/@future-learning/2017/11/29/64276?slug=how-we-talk-laugh-and-lead-at-work.
This profile is part of the series 150 Women in 150 Words that celebrates women's contributions to expanding knowledge in New Zealand, running as part of our 150th Anniversary.