Siouxsie Wiles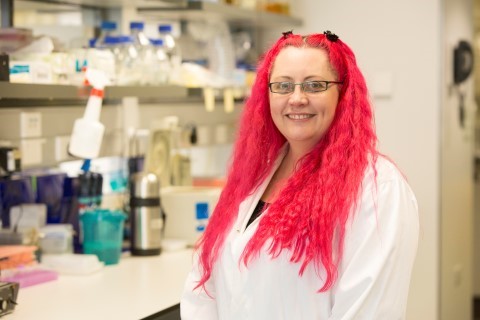 Siouxsie Wiles
Microbiologist Siouxsie Wiles MNZM combines her twin loves of bioluminescence and infectious diseases by making bacteria that glow in the dark. She first used bioluminescence during her PhD, creating biosensors to monitor the health of remediation microbes in an industrial wastewater treatment plant.1 But Wiles soon realised her true interest lay in infectious bacteria. With glowing bacteria, Wiles found it is possible to watch the progress of an infection in real time. Another use for glowing bacteria is in the search for new antibiotics – because only living cells glow, bioluminescence speeds up the testing of new substances.

Wiles now heads the Bioluminescent Superbugs Lab at the University of Auckland. She has written a book about antibiotic resistance, collaborated with artists, and co-presented a TV series. In 2013 she won both the Prime Minister's Science Communication Prize and the Royal Society's Callaghan Medal for raising public awareness of the value of medical science to human health and wellbeing. She was made a Member of the New Zealand Order of Merit in 2019 for services to microbiology and science communication.

Reference:
1. Siouxsie Wiles, "Cam Reid Oration 2014 How Being Nice to Mice Made My Research Career," Mixing It Up–ethics, Science and Adventure Tourism, 2014, 96.
This profile is part of the series 150 Women in 150 Words that celebrates women's contributions to expanding knowledge in New Zealand, running as part of our 150th Anniversary.