News
Published 27 March 2018
2018 Medals and Awards - New deadline for call for nominations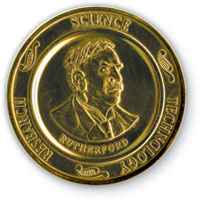 The call for nominations for medals and awards for the 2018 round has been extended to 11 May 2018.
The following suite of medals and awards are being offered in 2018 by Royal Society Te Apārangi.
Please note: The Academy Executive Committee is focused on increasing the diversity of nominations from under-represented groups, particularly with respect to gender, ethnicity and employment context.
Please email Academy (academy@royalsociety.org.nz) if you wish to submit a new nomination and you will be provided with a URL to access the web portal.
Source: Royal Society Te Apārangi