Reinhard Klette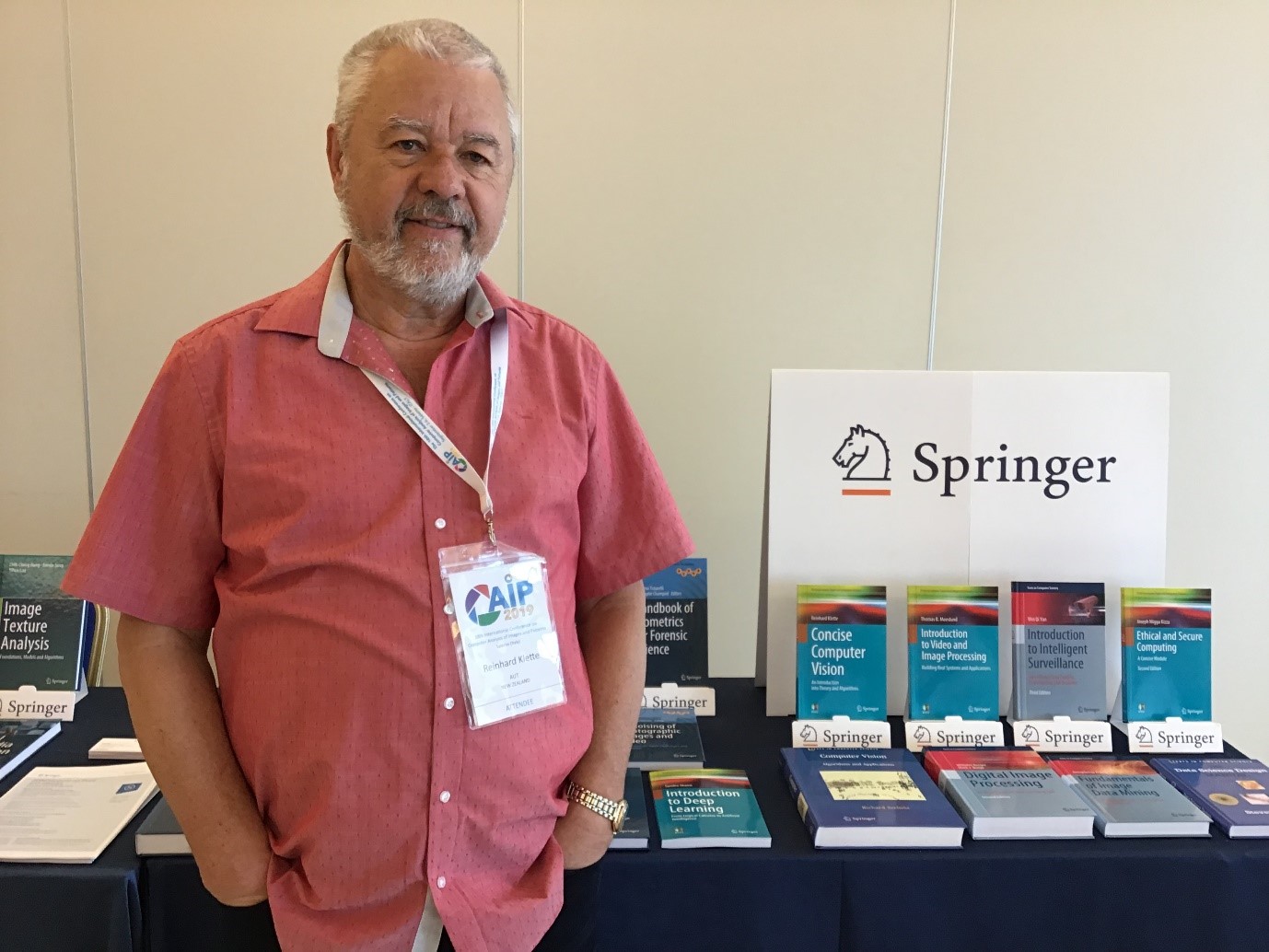 Professor Dr Reinhard Klette FRSNZ from the School of Engineering, Auckland University of Technology (AUT) passed away on 03 April 2020. Professor Klette was a passionate academic, who remained accessible to others—especially young researchers, he will be remembered eternally for his friendly personality and generosity with his family, students, colleagues, and friends.
Professor Klette was one of the most recognised and published scientists world-wide in the fields of computer vision and digital geometry. He was a prolific educator and supervisor of PhD students who are now leading the areas internationally. Professor Klette's research improved the performance of computer vision algorithms since the early 1990s by newly designed ways of mathematical modeling, comparative evaluation, and data analysis. He leads the 'Environment Perception and Driver Assistance' project at the University of Auckland and at the Auckland University of Technology, examining how to use multiple camera images to understand dynamic 3D environments. The main application of this research has been the use of cameras installed in a vehicle to support its operation. Professor Klette also had research interests in multimedia imaging and its application in fields as diverse as biology, medicine, the arts, panoramic imaging and industry. He also made fundamental contributions in the area of geometric algorithms, for example when co-authoring in 2004 (jointly with the late Azriel Rosenfeld, USA) the first comprehensive monograph in the field of digital geometry.
The world has lost a pioneering science figure, who left a rich legacy for others to follow for many years ahead
Obituary was lodged on website on Monday, 15 February 2021.