Alice Theadom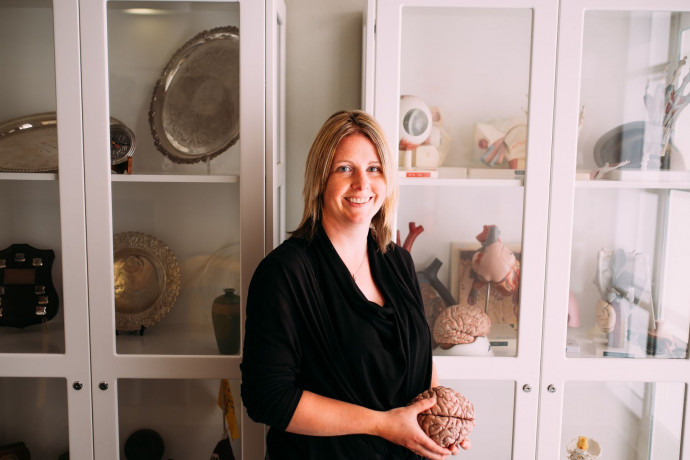 2018: Associate Professor Alice Theadom, Auckland University of Technology, School of Public Health and Psychosocial Studies, has been awarded a Rutherford Discovery Fellowship for research entitled: 'Developing a biopsychosocial model of mild traumatic brain injury'.
Biography
Dr Alice Theadom is an Associate Professor in the School of Public Health and Psychosocial Studies at Auckland University of Technology, specialising in neurological illness and injury. She is also Deputy Director of the National Institute for Stroke and Applied Neuroscience. She studied at the University of Surrey and the University of Essex before completing her PhD at Auckland University of Technology. Associate Professor Theadom's research has been funded by the Health Research Council, Catalyst Fund, Lottery Board, World Rugby, National Science Challenge and Brain Research NZ. She also works with ACC, District Health Boards, and community groups to help improve health outcomes for groups particularly affected by concussion and traumatic brain injuries.
Research summary
Nearly a third of people will experience a concussion (or mild traumatic brain injury) by the time they reach 25 years old. Previously it was thought that people recovered from such injury within days or weeks. However, there is now accumulating evidence that nearly half of those affected go on to experience on-going difficulties that can significantly disrupt daily functioning. Symptoms can  include dizziness, extreme daytime sleepiness, headaches, and sensitivity to noise, as well as reduced ability to think, remember things and make decisions. Research to date has focused on the health impacts of brain injury, such as the increased risk of stroke or dementia. Yet, the effects of concussion may extend beyond health and could affect people's ability to read social cues, maintain social relationships and integrate well in community life.
This research will examine these potentially hidden, longer-term impacts of mild traumatic brain injury and explore new possible treatment options. Using longitundinal data, Dr Theadom will investigate the personal, clinical, ethnic, and environmental injury-related and non-injury related factors that could be linked to long-term social outcomes following mild brain injury. The programme will combine this medical and self-reported data collected from children, adults and their whānau with people's life experience and national data on relationships and criminal and anti-social behaviour, to develop a biopsychosocial model of mild traumatic brain injury. This model will identify the priority areas which could be modified after injury to reduce long-term negative impacts for both individuals and wider society.