Kimberley O'Sullivan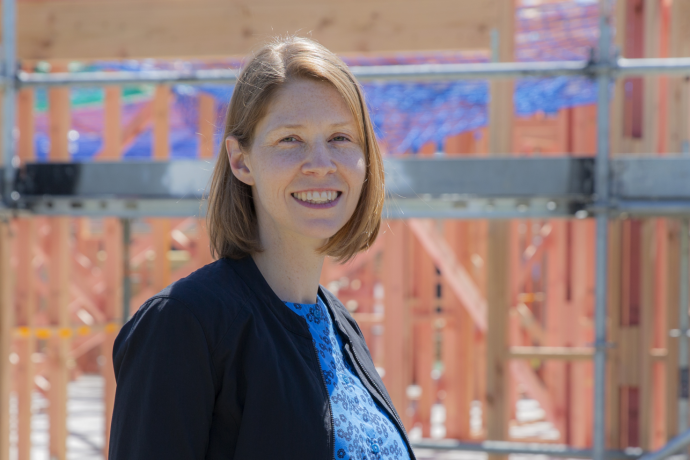 Dr. Kimberley Sullivan. Photo: John O'Sullivan.
2023: Dr Kimberley O'Sullivan, Te Whare Wānanga o Ōtākou University of Otago, has been awarded a Rutherford Discovery Fellowship for research titled 'HOusing, energy, and MEntal health and wellbeing (HOME) Programme'.
Published on 27 Whiringa-ā-nuku October 2023
Biography
Graduating with a PhD in 2013 from the University of Otago, Dr O'Sullivan's early research explored youth experiences of energy poverty (fuel poverty) and determining whether a person feels 'too hot', 'too cold', or 'just right' (thermal comfort) at home and school. Using collaborative research methods that involved young people, Dr O'Sullivan's work exploring energy use behaviours, energy efficiency of housing and buildings, and the interactions of these with health and wellbeing pioneered energy poverty research in Aotearoa.
Other projects investigated the health and wellbeing impacts of energy poverty among older Māori living with Chronic Obstructive Pulmonary Disease (COPD) and the impact of COVID-19 restrictions on home energy use, and the health outcomes of the government's Winter Energy Payment. Dr O'Sullivan's world-leading research and advocacy work has led to collaborations with the Canadian Institutes of Health Research, the International Energy Agency, and the World Health Organization (WHO).