Jaimie Veale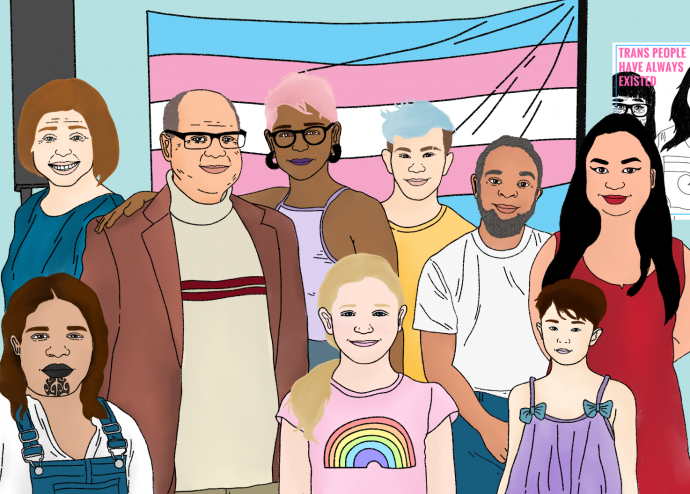 Demography. Image: Huriana Kopeke-Te Aho
2020: Dr Jaimie Veale, University of Waikato, School of Psychology, has been awarded a Rutherford Discovery Fellowship for research titled 'Health inequities, social determinants of health, and gender affirmation: Transgender health research guided by principles of self-determination and informed consent'
Published 22 Whiringa-ā-nuku October 2020
Biography
Dr Jaimie Veale focuses on health equity and social determinants of health for transgender people. Dr Veale obtained her PhD in 2012 from Massey University. She then received three highly competitive Postdoctoral Fellowship funding awards to work at the University of British Columbia, where she led the mental health component of the first Canadian Transgender Youth Health Survey. Dr Veale is a Senior Lecturer at the School of Psychology at University of Waikato, where she leads the Transgender Health Research Lab and Aotearoa New Zealand's comprehensive transgender health survey, Counting Ourselves.
Research summary
International public health research has uncovered serious health inequities faced by transgender people, especially in the area of mental health. The 2018 Counting Ourselves survey found serious disparities in the mental health of transgender people in Aotearoa New Zealand compared with the general population. It also found evidence that social determinants of hauora (health) - the conditions in which people are born, grow, live, work and age – are what underpins these inequities. Social determinants that affect transgender people include widespread stigma and discrimination and high levels of violence. Another important social determinant of hauora for transgender people is the barriers they face to socially, legally, and medically affirm their gender, collectively known as gender affirmation. Counting Ourselves participants reported high levels of unmet need for most areas of gender affirmation, in medical care and beyond.
Transgender communities have led advocacy to promote access to social, legal, and medical gender affirmation that is based on the principles of self-determination and informed consent. Research is urgently needed to examine to what extent transgender people have autonomy to choose which gender affirmation steps they wish to take, or if they face barriers in the form of medical or legal eligibility criteria.
Dr Veale's research programme will address this need with two projects. The first involves four annual waves of surveys, comparing participants in Aotearoa with participants from five other countries that have comparable policy approaches in terms of supporting medical, legal, and social gender affirmation. It is focused on learning about participants' gender affirmation experiences and will apply transgender community and human rights principles of self-determination and informed consent. The second project expands on Counting Ourselves, creating a longitudinal study focusing specifically on Aotearoa, monitoring progress here towards reducing the serious inequities transgender people face and exploring new issues emerging due to changes in policies or in the wider environment, such as the COVID-19 pandemic. At all stages, from research design onwards, this research programme will involve extensive transgender community leadership and consultation about ways to make this research as useful as possible for transgender communities.