Jessica Lai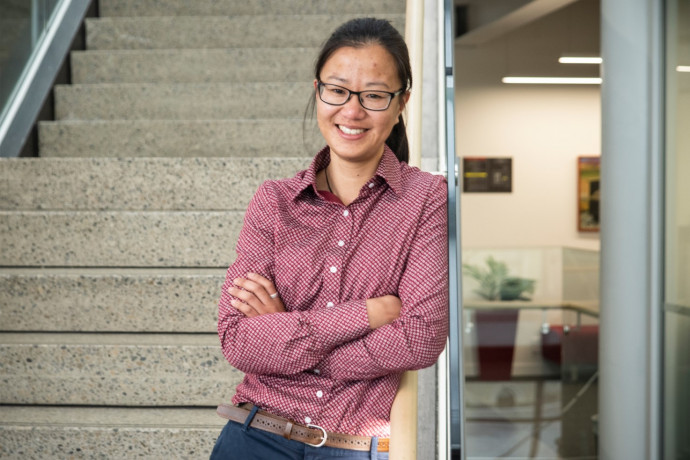 2021: Associate Professor Jessica Lai, Te Herenga Waka — Victoria University of Wellington, has been awarded a Rutherford Discovery Fellowship for research titled 'Patents and Power: A Critical Analysis of Knowledge Governance'
Published on 11 Whiringa-ā-rangi November 2021
Biography
Associate Professor Jessica Lai has been researching how Western intellectual property systems interact with Mātauranga Māori for over 10 years. She was awarded her Doctor of Laws in 2013, and she is also a trained chemist. She has previously explored the patentability of specific kinds of technologies which are problematic for the patent system, such as gene related technologies. Associate Professor Lai is interested in different ways to view and think about the law, beyond legal doctrinal analysis. Her current research is in legal theory and legal sociology, with respect to patent law. She specialises in property and innovation theory, the theorisation of knowledge, law and postcolonial theory, and law and feminism.
Research Summary
Patents are issued to protect inventions that are new, inventive, and useful. But what defines a patentable invention, and who really benefits? Patent advocates believe that patents drive innovation and therefore enrich us all. However, growing evidence suggests that Western males with privilege (positional, political and financial) preferentially gain from the patent system. It seems that the patent system is far from neutral.
In this Rutherford Discovery Fellowship Associate Professor Jessica Lai will explore how the patent system reinforces existing power structures, particularly in terms of race and gender. Drawing on the scholarship of Critical Legal Studies (CLS), patent law will be deconstructed to find out what inventions and knowledge systems are selectively favoured. Using CLS approaches, in addition to other frameworks, Associate Professor Lai will support their analyses with three case-studies of patents related to Mānuka products, female contraceptives, and Covid-19 vaccines. This mahi will create a constructive space to discuss alternatives to the patent system, offering a less biased means for driving innovation. The reimagined patent system will deconstruct barriers, bringing Māori aspirations and interests like Mātauranga Māori to the forefront. The vision of this project is a re-imagined knowledge governance system that is truly fair for all peoples of Aotearoa.