Max Petrov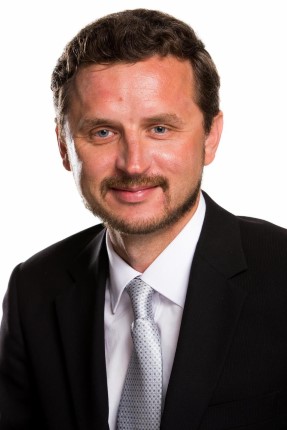 2017: Dr Max Petrov, University of Auckland, Department of Surgery, has been awarded a Rutherford Discovery Fellowship for research entitled: 'Deciphering the metabolic pathways underlying post-pancreatitis diabetes'.
Biography
Dr Max Petrov is an expert in diseases of the pancreas, metabolism, and nutrition. After completing medical school and training in general surgery, he had opportunities for training in diseases of the pancreas on both sides of the Atlantic - Brigham and Women's Hospital/Harvard University (USA) and University Medical Center Utrecht/Utrecht University (The Netherlands). He began his academic career with a Masters degree in clinical epidemiology from Maastricht University (The Netherlands), followed by a PhD in diseases of the pancreas from the University of Auckland. In 2012, Dr Petrov established an independent research group at the University of Auckland, called COSMOS. His group is now recognised nationally and internationally for cutting-edge research into diseases of the pancreas, metabolism, and nutrition. COSMOS is also a leading provider of translational, clinical, and epidemiological research training in the field for both domestic and international students. In addition, Dr Petrov has leadership roles in a number of University's committees, national boards, and international societies.
Research summary

Diabetes is a growing epidemic in New Zealand and worldwide, increasing the demand for new approaches to its prevention and treatment.  Diabetes is not a single homogeneous disease but is rather composed of several disorders, with high blood sugar as a common feature. Diabetes following inflammatory diseases of the pancreas - post-pancreatitis diabetes - is a type of diabetes that currently affects up to 10,000 New Zealanders and its rates are expected to rise due to population ageing. Furthermore, it disproportionally affects Maori and Pacific people, who are 2.8 times more likely to develop post-pancreatitis diabetes than other New Zealanders.
It is therefore critical to understand the complicated metabolic pathways involved in the development of post-pancreatitis diabetes. Dr Petrov will lead the field by investigating the metabolic pathways that underlie specifically post-pancreatitis diabetes. The Rutherford Discovery Fellowship will enable him to carefully tease out the mechanisms by which pancreatitis results in derangements of sugar metabolism. In doing so, he hopes to identify key biochemical messengers as targets for the development of specific treatments against this disorder.